Watertown Civic Hero Laura Kurman
Please check out our very own Program Director extraordinaire, Laura Kurman, spotlighted as a Watertown Civic Hero in today's Watertown CommonPlace Blog! Keep up the good work Laura!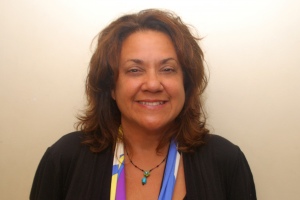 Read More: For 22 years, Watertown Civic Hero Laura Kurman has worked to improve the lives of local Watertown youth.  As the program director of the Wayside Multi-Service Center, Laura works with the Watertown Youth Coalition to provide a variety of services to youth and families in the Watertown community.  And like any Civic Hero, Laura couldn't do it without her committed staff, whom she thanks for bringing "amazing dedication and incredible work" to further the mission of serving Watertown youth.
The Wayside Multi-Service Center is a human services agency, Laura explains, which provides mental health support, prevention and intervention, community education, and a continuum of other services for youth and families in Watertown and the surrounding communities.  Laura focuses on outreach and community education, promoting healthy choices and behaviors – and getting everyone involved in the process: "We work with parents, law enforcement, the health department, the schools, social services, physicians, clergy, and businesses," she lists.
But the primary focus is on working with the youth themselves, through a variety of initiatives designed to engage middle and high school students and their families.  The Watertown Youth Coalition has a peer leadership program, for example, and worked to create "SPEAK Week" in the schools – a celebration of diversity that urged "Sharing Personal Experiences And Knowledge."
In order to continuously serve the real needs of local youth and stay connected with the community, Laura and the Watertown Youth Coalition undertake an enormous survey, the Youth Risk Behavior Survey, which is given to middle and high school students.  The results are used to inform future programming and focus issues, so Laura and the Coalition can continue to support Watertown's youth in the best ways possible.
And as Laura works hard to support the youth of Watertown, she appreciates the outpouring of support from the community itself.  "Watertown is a community that is willing and able to look at things closely," according to Laura, "and it's a fabulous community for working together.  The desire is there, and so is the passion and the commitment."