Watertown Youth Coalition Peer Leaders Participate in Youth Leadership Initiative
Watertown Youth Coalition Peer Leaders attend Conference in Nashville, TN for the CADCA (Community Alcohol and Drug Coalition of American) National Youth Leadership Initiative.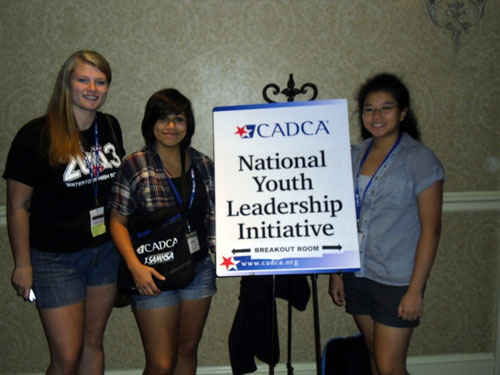 Read More: This past July, Peer Leaders (left to right) Bryanna Dowcett, Michelle Gallego, and Jadzia Lee participated in the Community Anti-Drug Coalitions of America (CADCA)'s National Youth Leadership Initiative in Nashville, TN. The Peer Leaders along with Peer Leader Advisor Sara Berkowitz represented the Watertown Youth Coalition at this four-day conference. The youth collaborated with other coalitions from around the country, learned about foundations of prevention work, identified leadership skills, and even had the opportunity to create strategies for reducing underage drinking in Watertown. These leaders are excited to bring the skills they've learned back to Watertown High School!