WYC Peer Leaders and Advisor Win Awards at Kick Butts Day 2018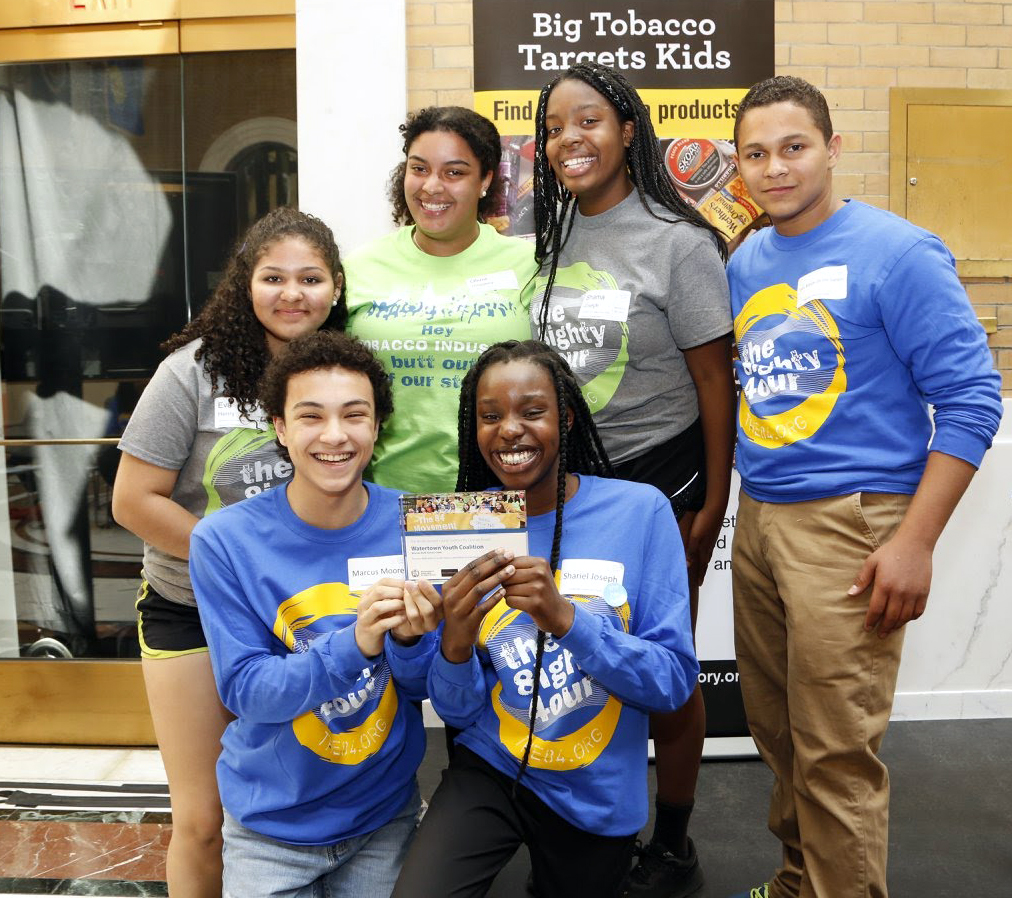 On May 2nd, Watertown Youth Coalition Peer Leaders joined other chapters of The 84 Movement from across the Commonwealth for Kick Butts Day 2018, an event to celebrate their role in reducing the influence of the tobacco industry in their communities.
During a ceremony in the Great Hall at the State House, awards were presented to individuals and chapters of The 84 Movement for their dedication to reducing the impact of tobacco and nicotine. Watertown Youth Coalition Peer Leaders, a program of Wayside Multi-Service Center, were recognized with The 84 Movement's Local Community Change Award and their advisor, Dawn Graham, received the Adult Advisor Award.
WYC Peer Leaders were acknowledged for working hard over the last two years to show their community how the tobacco and vaping industries target youth. The group conducted a Community Mapping Project to highlight the density of tobacco retailers and how close they are to places frequented by youth; they repeatedly shared what they learned with adults and advocated for change. Policy changes that WYC Peer Leaders proposed to protect youth were all adopted by the Watertown Board of Health. Advisor Dawn Graham was recognized for tireless support of the Peer Leaders during this time, for promoting the chapter's work and for always looking for ways to amplify youth voices in the community.
The youth met with staff for Senator Brownsberger, Representative Hecht and Representative Lawn at the State House to express their concerns about tobacco, and particularly the rise of vaping and e-cigarettes.
Watch the video below to hear Peer Leaders' reflections on the day.
See more photos from Kick Butts Day 2018 on the WYC Facebook page.
Read the full press release from The 84 for more about Kick Butts Day 2018.
News coverage: