WYC Peer Leaders celebrate another successful year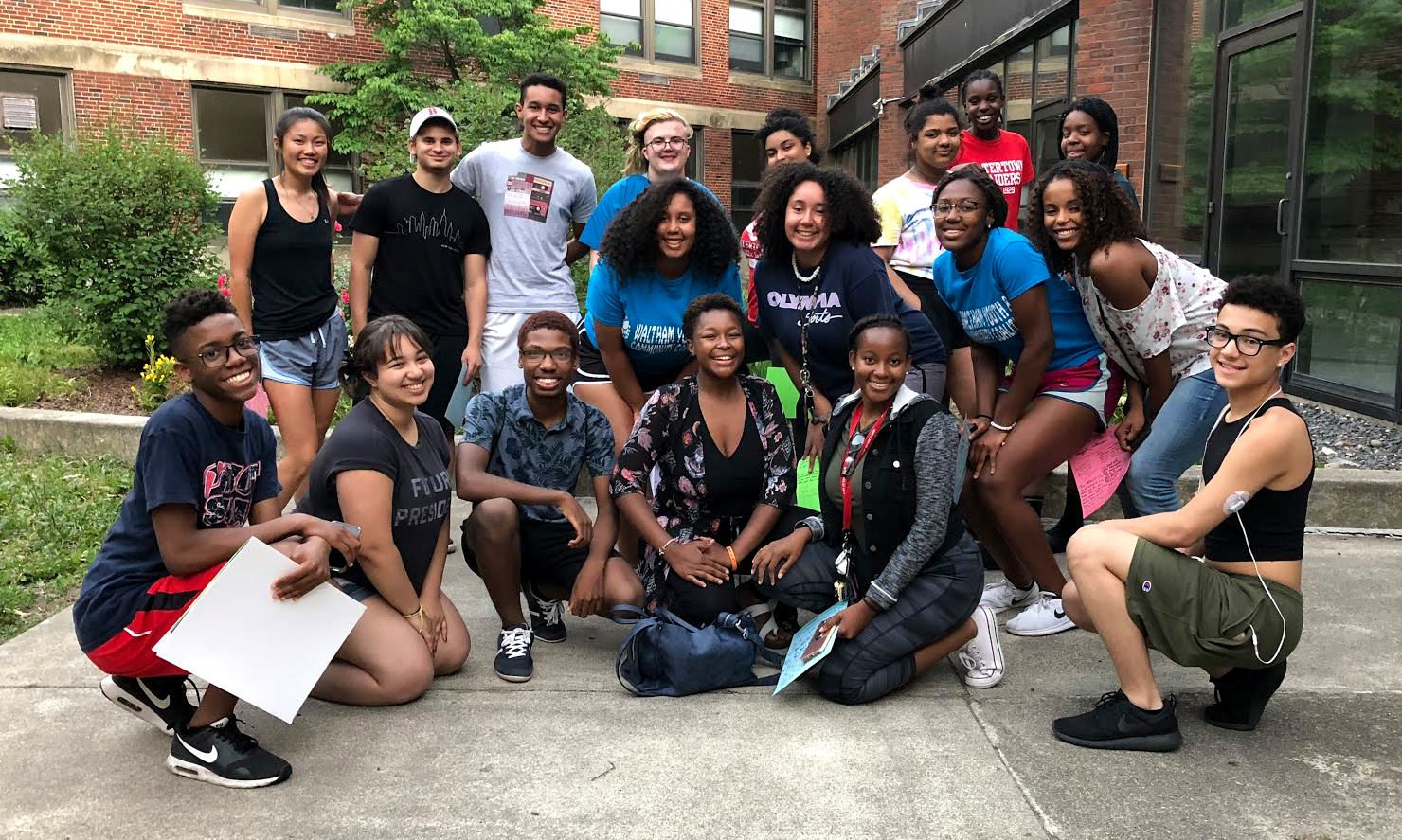 On June 19th, WYC Peer Leaders and WYACC Trailblazers joined together to celebrate and reflect on the past year.
We started by answering the question, "What are the most important values for a Peer Leader or Trailblazer to have?" Some of the chosen values and explanations for why they rose to the top were:
Giving back: "You take everything you learn and you give back."
Action: "Without action, we're not doing anything. Like going to Kick Butts Day, that's us doing action."
Accountability: "If you realize that the things that you say or the actions that you do can play a role in someone else's life – just realizing that can dictate everything that you do."
Passion: "You can have a lot of great tools within your reach and a lot of access to resources, but if you don't have the drive and the ambition to get where you want to go or to inspire change in other people, then that's a lack of leadership."
Awareness: "There's a lot of situations that are left in the dark and need to be discussed and addressed."
Integrity: "If people in your group don't have integrity, then doing anything justice related is kind of besides the point."
Meaningful Work: "What you put into your work is ultimately how it is going to affect others. So if you don't put anything into your work, the affect that it will have on others won't be as big or as crucial as it should be. I think meaningful work is putting in all your effort and all your ideas into one thing to help others is pretty important, especially in the work that we do."
Commitment: "In order to solve long-lasting issues in our society, it's not going to happen in one day. You have to learn to stick to it and be determined."
We also shared our highlights from the year. Highlights for WYC Peer Leaders included getting the Local Community Change Award and Advisor of the Year Award at Kick Butts Day, the meeting on racial and gender equity in the school curriculum, SPEAK Week, and getting to come together with the Trailblazers again at the end of the year.
Some of the things Peer Leaders reflected on learning this year were the Youth Risk Behavior Survey results, public speaking skills and how to speak with legislators, more about the tobacco industry, self-improvement, and that youth are powerful.
Next year, we're looking forward to gathering more people, having more community discussion, and doing more problem-solving.
See more pictures from our end of year celebration on the WYC Facebook page.