March 15th The 9th Annual SPEAK Week
March 15 @ 9:30 am

 – 

March 19 @ 10:30 am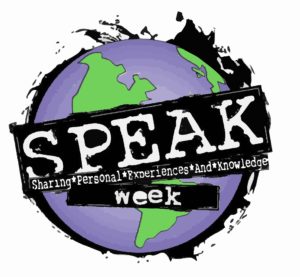 The following are the dates and events for our SPEAK week: Sharing Personal Experience and Knowledge.
Michael Fowlin: You Don't Know me till You Know me" http://mykeefowlin.com/
His first appearance will be on Monday March 15, 2021 at WHS at 9:30–WMS 10:45
Michael Fowlin Community event: March 15, 2021 Virtual Zoom Event. Time: 6:30 – 8:00 P.M Please register here. YOU DON"T WANT TO MISS THIS EVENT!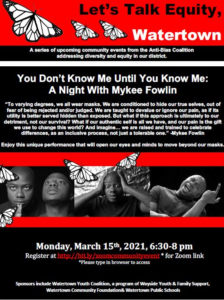 "Minding your Mind", Thursday, 3/18/2021 @ 10:32 – 11:25 a.m.
Jordan will share his story, one of recovery. He says in a blog for Minding your Mind, "I am sharing my story with you in this blog in hopes that it will inspire other young adults affected by mental disorders and mental health issues, and help them cope with what they're going through.